Trusted by thousands of students and parents across India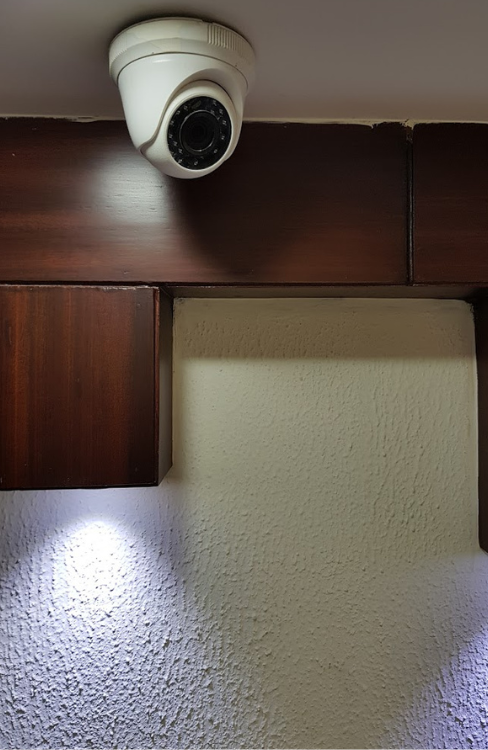 See What Our Family Has to Say...
The experience was one heck of a ride. This pg became my second home for a year. Staff, food, maintenance and sanitation was good in my opinion. People staying in the pg were from well educated families and all were so nice and generous to each other. They are there to help whenever you get sick and food will be provided accordingly. If you are looking for a good place near Gautam nagar, this place is great. The warden(Ms. Sarita is a genuine lady, she is there at your service all the time, quite understanding and knows how to make sure everyone is safe in the hostel. Security in this pg is well monitored and attendance is taken every other day by pg staff. It's a good girls pg but as you know it's pg life, ups and downs are part of it. You will face problem sometimes but talk it out with the warden. Overall I'm gonna miss this place alot Adios~ Om shanti niwas
Mushaffa Farooqi
2023-08-04
Overall Om Shanti niwas is the good hostel for girls .The quality of food is good and the most important thing cleanliness is taken care of . It is a superpub staying experience for the location of Gargi and kamla Nehru college . The owner's and warden behaviour towards us is very calm . They understand our problems and solve it .
This pg is best for hygeine, security, cleanliness and safety. I must recommend this pg for college going students of Gargi and KNC. Warden and the staff of this pg are very cooperative,and this pg is very safe for girls and also the pg owner is kindly heart person.
Pragya Kandpal
2023-08-02
Om shanti Niwas is one of the best pg in this locality. It serves good food. It maintains proper hygiene and provides high security. If safety is your concern then this pg is best. It also provides homely atmosphere. Overall, this pg is best in every aspect.
Very nice infrastructure and staff. Had a wonderful and comfortable time living here. Will always cherish the memories of farewell party! Would surely recommend u to stay here
Good hostel to stay in.
Rishika Sharma
2023-07-31
Infrastructure is nice and cooperative staff🥰
Ayushi Agrawal
2023-07-31
Infrastructure is nice nd staff is also cooperative
Samiksha Agnihotri
2023-07-30
Victoria Om Shanti niwas is definitely a very good stay place for the students.. The things that i liked about this hostel are first it's peaceful environment that is best for studies, cleanliness, security (very important) , very cooperative behaviour of everyone including the owner, warden , and staff .. Also the location wise it is best suited as everything is available in nearby stores be it medical, stationary, grocery etc Very happy and satisfied with all the services..
My experience in om shanti niwas is too good ....the security for us is much and much better than other pg....I genuinely recommend to stay here..
"Om Shanti Niwas is the BEST girl's hostel in Delhi!! They made sure that the 3 years of my college were extremely comfortable, safe and filled with great food!"
Princy
Gargi College, Delhi University
Premium Features & Services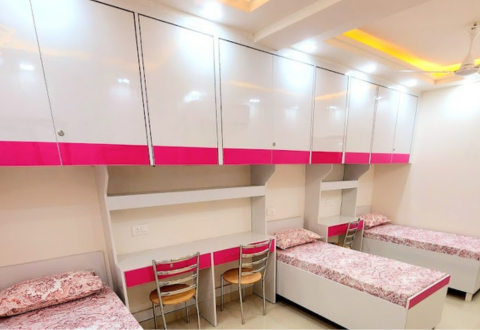 Where elegance meets comfort. Your home away from home in the heart of Delhi.
A tranquil haven for female students. Discover serenity and community at Vatika Hostel.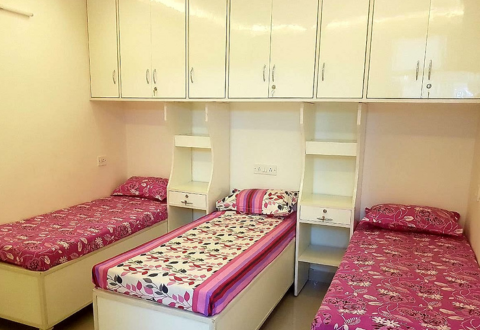 Cultivate friendships and learning in a vibrant, nurturing space at Blossom Hostel.
Redefining student living with perfection. Join the journey of living excellence at Perfecto Hostel.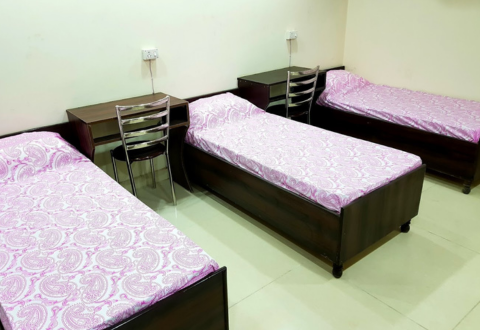 Embrace classic charm and modern amenities at Victoria Hostel. Your residence of choice.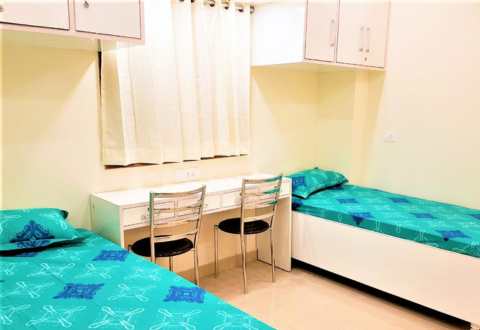 Experience contemporary living with a touch of sophistication at Glossy Hostel. Shine bright with us.
Book Your Bed at OSN Today!
Looking for the perfect place to spend your college life? Or maybe just a place to have great food and sleep peacefully? Call us and book your bed today!
1- B Gautam Nagar, Near Father Agnel School, New Delhi, Delhi 110049